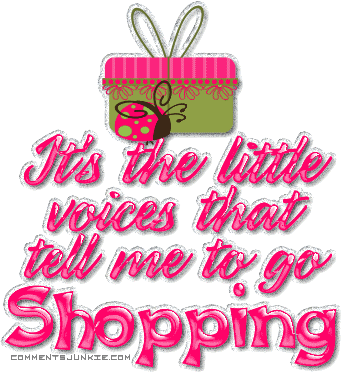 Haiz. Had some bad experiences while shopping online, kinda dissapointed ad.
Dunwan to shop online ad, where's the fun of it rite?
Sigh, wanna try and c n thk whether it's nice on me.
Stop shopping online Jane.
Yea, I seriously shud stop!
Feel cheated sumtimes,
All those unethical sellers, heh,
Fine fine, u wan continue cheat ppl continue la,
But I dunwan to be cheated ad.T.T..
U suck, earn ppl's money without conscience.
I alwiz thought of doing a business,
If one day I really can do that!!!
I will not be one of those unethical cheaters!
Yahar!
Actually not all that bad la, only sometimes. xP
But I alwiz end up buying things I don't wear or use. xD
Sign, Enaj.